The CAPG's Blog
Saturday January 18, 2020
Join the Church Unity Octave, January 18-25
Today is the former feast of the Chair of St. Peter at Rome, which was combined with the feast of his Chair at Antioch on February 22nd.
Posted at 11:42AM Jan 18, 2020 by VP in Prayers | Comments [0]
Sunday January 12, 2020
The Holy Family
Posted at 12:00AM Jan 12, 2020 by VP in Prayers | Comments [0]
Tuesday January 07, 2020
Prayer for heretics, perverts, etc.
Look down also with compassion on those deluded souls, who under the name of Christians, have gone astray from the One True Fold, of the One Head and Shepherd, Jesus Christ.
O bring them back to Thy Church and to Thee! Dispel their darkness; let them see how passion, and the wiles of the enemy, have blinded and misled them; remove their prejudices; take from them all pride, obstinacy, human respect, and self-conceit. Give them humility, a love of truth, and a strong grace to embrace it, in spite of all the opposition of the world, the flesh, and the Devil.
Source: The Fervent Adorer, or the Practice of Perpetual Adoration of the Sacred Heart of Jesus, as Recommended by (Sainte) Marguerite Marie Alacoque. 1867

Posted at 01:01AM Jan 07, 2020 by VP in Prayers | Comments [0]
Saturday January 04, 2020
Priest's Saturday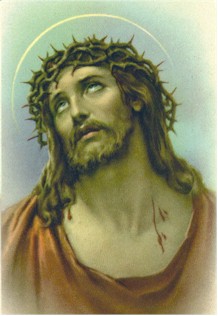 1. The Priest's Saturday brings about an intimate union between priests and people. Surely the people will welcome with great joy the opportunity thus given to co-operate, by prayer and sacrifice, with the priest in all the work that he does for the parish. They will thus merit to have, and will efficaciously make, zealous and holy priests. Experience shows that also the children easily understand the Priest's Saturday and enter with joy upon this apostolate.

2. Especially the sick, the convalescent, and the body disabled. Who are often so deeply pious and abounding in virtue, will find Priest's Saturday a great and apostolic field of holy endeavor and their lonely days will take on a new and profound significance as they realize that a marvelous life-work lies open before them. Such unselfish and holy effort in behalf of priests, such prayers and sacrifices, will yield most glorious fruits and the world will soon feel the blessed influence of the Priest's Saturday.

3. New vocations to the priesthood will be aroused and fostered, and surely in many a woman's soul, as she prays and sacrifices for the sanctification of priests, the hidden wish will be felt: " Oh, if I myself might become the mother of a priest!"
4. God grant that all take part in this great "apostolate to the apostles"! Surely it is a thing most pleasing to God and most fruitful in blessings here upon earth even as it redounds to the salvation of countless souls. Spread this idea wherever and whenever you can. Be a promoter. Get others to spread and promote it. Remember that concern for the sanctification of priests is most dear to the Sacred Heart of the Divine Savior and to the Sweet Heart of His Blessed Mother. It is their concerns. (Tr. W. H. , S.D.S.)

imprimatur: +Paulus Petrus, Epps. Sinus Viridis 22 Jan. 1935. The Salvatorian Fathers.




Divine Savior, Jesus Christ, Who hast entrusted the whole work of Thy redemption, the welfare and salvation of the world, to priests as Thy representatives, through the hands of Thy most holy Mother and for the sanctification of Thy priests and candidates for the priesthood I offer Thee this present day wholly and entirely, with all its prayers, works, sacrifices, joys, and sorrows.

Give truly holy priests who, inflamed with the fire of Thy divine love, seek nothing but Thy greater glory and the salvation of our souls.

And thou, Mary, good Mother of priests, protect all priests in the dangers of their holy vocation and, with the loving hand of a Mother, also lead back to the Good Shepherd those poor priests who have become unfaithful to their exalted vocation and have gone astray.

In addition to the above make it a point also to recite frequently the following:

Divine Savior, Jesus Christ, Who Hast entrusted the weal and woes of Thy Holy Church to priests, with all the fervor of my heart I recommend to Thee the wants of my pastor and all priests. Enrich them more and more with true priestly sanctity. Give them generous, all embracing, apostolic hearts, full of love for Thee and for all Thy souls, so that they, being themselves sanctified in Thee, may sanctify us who are confided to their care, and may lead us safely to heaven. Bestow upon them in rich abundance all Thy priestly graces!
Let them ever give us a glowing example of love and fidelity towards Holy Mother Church, towards the Pope, and bishops, and grant that by word and example they may shine as models of every virtue.
Most loving Jesus, bless all their priestly labors and sacrifices! Bless all their prayers and words at the altar and in the confessional, in the pulpit, and in school, in confraternities, and at the bedside of the sick! Protect and preserve them in all dangers from within and from without.

Divine Savior, give to Thy Church priests who abound in true holiness! Call many good boys and young men to the priestly and religious state! Aid and sanctify all those who are to become Thy priests! And to the souls of departed priests grant everlasting rest.
But to me give a true spirit of faith and humble obedience, in order that in my pastor I may ever behold the representative of God and willingly follow all his teachings. Amen
Source: Priest's Saturday

Posted at 12:00AM Jan 04, 2020 by VP in Prayers | Comments [0]
Friday December 20, 2019
Friday in Ember Week of Advent: Christ was crucified (Fast and abstinence)
Introit
: (
Ps.118. 151,152)
Thou art near, O Lord, and all Thy Ways are truth: I have known from the beginning concerning Thy testimonies, and Thou art for ever. Blessed are the undefiled in the way: who walk in the law of the Lord. Glory be to the Father... Thou art near...
Collect
: Stir up Thy might, we beseech Thee, O Lord, and come: that they who trust in Thy loving kindness may be the more speedily freed from all adversity: Who livest....
Lesson
: From the Prophet
Isaias, 11. 1-5
Gradual
(
Ps: 84. 8,2)
): Show us, O Lord, Thy mercy, and grant us Thy salvation. Lord, Thou hast blessed Thy land: Thou hast turned away the captivity of Jacob.
Holy Gospel according to St. Luke
, 1.37-47
Offertory
(
Ps. 84. 7,8)
): Thou wilt turn, O God, and bring us to life, and Thy people shall rejoice in Thee: show us, O Lord, Thy mercy, and grant us Thy salvation.
Secret
: O Lord, receive, we beseech Thee, our gifts and prayers: and by these heavenly Mysteries both cleanse us and mercifully hear us. Through our Lord...
Communion
(Zacharias 14. 5,6 )
: Behold the Lord shall come, and all His Saints with Him: and there shall be in that day a great light.
Postcommunion
: May the holy receiving of Thy Sacrament, O Lord, revive us, and cleansing us from our former life, enable us to pass to the fellowship of Thy saving Mystery. Through our Lord
Posted at 12:00AM Dec 20, 2019 by VP in Prayers | Comments [0]
Thursday December 19, 2019
Gratitude
Praise and glory be to Thee, O most sweet Jesus, for the infinite love wherewith Thou dost vouchsafe to descend from heaven in the holy Mass to change bread and wine into Thy sacred flesh and blood, to conceal Thyself under these contemptible appearances and by means of this boundless humility to appease the just wrath of God and avert the chastisements due to us.
With our whole hearts we thank Thee for this inestimable benefit. With all the powers of our soul we praise and magnify Thee, and we beseech the hosts of heaven to unite their voices to ours and compensate for what is defective in our giving of thanks. We humble pray Thee to enlighten our minds, that we may clearly comprehend the saving mysteries which Thou dost daily enact upon our altars, that we may venerate them aright, and profit by them for our eternal salvation.
Amen.
Source:Cochem's Explanation of the Holy Sacrifice of the Mass
Posted at 12:00AM Dec 19, 2019 by VP in Prayers | Comments [0]
Wednesday December 18, 2019
An Embertide Prayer
An Embertide Prayer
Almighty God, Who by Thy people has caused Thy holy religion to be acknowledged and spread, fill us all, whatever our calling, with such glowing love for Thee that boldly and untiringly we may advance Thy truth among men. Increase the laborers in Thy vineyard: give to all Thy ministers, bishops, other clergy, and their flocks, courage, patience and charity. Support and comfort us under all suffering and opposition, and at last, having turned many to righteousness, receive us safe from all defilement unto Thyself: through Jesus Christ, Our Savior. Amen
Source: St. Andrew's Cross 1922
Posted at 12:00AM Dec 18, 2019 by VP in Prayers | Comments [0]
Wednesday in Ember Week of Advent: the day Christ was betrayed (Fast and half-abstinence)
"The Observance of ember-days is of great antiquity in the Church. Their connection with the ordination of the ministers of religion renders them particularly worthy the regard of the faithful. We cannot be too deeply impressed with the blessing granted a people, whose priests are according to God's own heart. To obtain such, no humiliation should be deemed too great; no supplication should be neglected.
Whilst therefore we thank God for the fruits of the earth, and humble ourselves for the sins we have committed, we should beg God to supply his Church with worthy pastors." ( St. Vincent's Manual, 1854.)
Let us, therefore, revive Embers days!
Let us again pray, fast, and abstain for more faithful priests!
Introit: (Isaias 45.8) Drop down dew, ye heavens, from above, and let the clouds rain down the Just: let the earth open and bud forth a Savior. (Psalm 18.2): The heavens show forth the glory of God: and the firmament declareth the work of His hands. Glory be to the Father...

Collect: Grant, we beseech Thee, almighty God, that the coming solemnity of our redemption may both confer upon us assistance in this present life and bestow the rewards of everlasting blessedness. Through our Lord...
Lesson: From the Prophet Isaias, 2. 2-5
Gradual (Psalms: 23, 7, 3, 4): Lift up your gates, O ye princes: and be ye lifted up, O eternal gates: and the King of glory shall enter in. Who shall ascend into the mountain of the Lord? or who shall stand in His holy place? The innocent in hands and clean of heart.
Collect: Hasten, we beseech Thee, O Lord, tarry not: and grant us the help who trust in Thy loving kindness may be relieved by the consolations of Thy coming: Who livest and reignest....
Lesson: From the Prophet Isaias 7. 10-15
Gradual (Psalms: 144. 18,21): The Lord is nigh unto all them that call upon Him, to all that call upon Him in truth. My mouth shall speak the praise of the Lord: and let all flesh bless His holy Name.
Offertory (Isaiah 35.4): Take courage, and now fear not: for behold our God will bring judgment: He Himself will come and will save us.
Secret: May our fasts, we beseech Thee, O Lord, be acceptable unto Thee, and by expiating our sins, make us worthy of Thy grace, and bring us to Thine everlasting promises. Through our Lord...
Communion (Isaiah 7.14): Behold a Virgin shall conceive and bear a Son: and His Name shall be called Emmanuel.
Postcommunion: O Lord, we humbly beseech Thee, that being filled with the Gift of Thy Salvation, we may be effectually renewed by what we taste and enjoy. Through our Lord...

Source: CAPG

Posted at 12:00AM Dec 18, 2019 by VP in Prayers | Comments [0]
Monday December 09, 2019
Prayer of the Sick for Vocations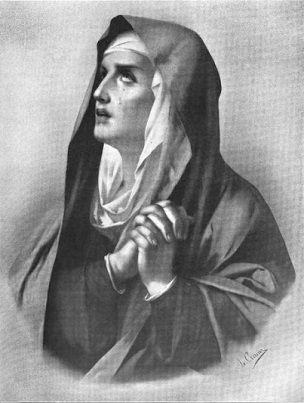 O God, Who through the sufferings and death of Thine Only Begotten Son, didst redeem the race of men, grant, we beseech Thee, that through the sufferings which I now humbly and patiently bear out of love for Thee and in union with Jesus Christ, Thy Son, Thou mayest be pleased to call to the sacred priesthood and the religious life generous youths who will dedicate themselves to the sublime vocation of bringing to souls the saving merits of the Passion and Death of the same Jesus Christ, Thy Son, Who livest and reignest forever and ever. Amen.
Source: CAPG
Posted at 12:00AM Dec 09, 2019 by VP in Prayers | Comments [0]
Wednesday October 02, 2019
Prayer to the Holy Angels for Parishes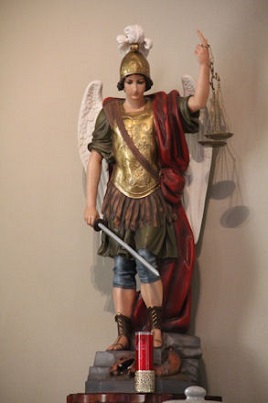 All you legions and choirs of Angels, please make haste to come to the aid and defense of our One Holy Roman Catholic Church.
Led by St. Michael, may She be protected from destruction within by all modernistic attempts that try to diminish the true presence of God and take away His proper and due respect!
In particular, come to the aid of my parish (name your parish) that it may remain or be remade to be a place of reverence and a stronghold from which the One True Triune God may continue to lead and strengthen us. Amen.

Source: Curé d'Ars Prayer Group
Posted at 10:30AM Oct 02, 2019 by VP in Prayers | Comments [0]
Tuesday October 01, 2019
Prayer for Priests and Vocation ( Ste. Thérèse de Lisieux)
O Holy Father, may the torrents of love flowing from the sacred wounds of Thy Divine Son bring forth priests like unto the beloved disciple John who stood at the foot of the Cross; priests: who as a pledge of Thine own most tender love will lovingly give Thy Divine Son to the souls of men.

May Thy priests be faithful guardians of Thy Church, as John was of Mary, whom he received into his house. Taught by this loving Mother who suffered so much on Calvary, may they display a mother's care and thoughtfulness towards Thy children. May they teach souls to enter into close union with Thee through Mary who, as the Gate of Heaven, is specially the guardian of the treasures of Thy Divine Heart. Give us priests who are on fire, and who are true children of Mary, priests who will give Jesus to souls with the same tenderness and care with which Mary carried the Little Child of Bethlehem.

Mother of sorrows and of love, out of compassion for Thy beloved Son, open in our hearts deep wells of love, so that we may console Him and give Him a generation of priests formed in thy school and having all the tender thoughtfulness of thine own spotless love.

O my God, help those priests who are faithful to remain faithful, to those who are falling, stretch forth Your Divine Hand that they may grasp it as their support. And for those poor unfortunate souls who have fallen, lift them up in the great ocean of Your Mercy, that being engulfed therein, they may receive the grace to return to Your Great Loving Heart. Amen.
Source: Curé d'Ars Prayer Group

Posted at 12:00AM Oct 01, 2019 by VP in Prayers | Comments [0]
Sunday September 29, 2019
Prayer for the Protection of the Church to Saint Michael
O glorious Saint Michael, guardian and defender of the Church of Jesus Christ, come to the assistance of the Church, against which the powers of Hell are unchained, guard with especial care her august Head, and obtain that for him and for us the hour of triumph may speedily arrive.

O glorious Archangel Saint Michael, watch over us during life, defend us against the assaults of the demon, assist us especially at the hour of death; obtain for us a favorable judgment, and the happiness of beholding God face to face for endless ages. Amen
Source: Curé d'Ars Prayer Group

Posted at 12:00AM Sep 29, 2019 by VP in Prayers | Comments [0]
Friday September 13, 2019
Prayer for the Church
O good Jesus! Our Master, deliver Thy servants from the persecutions of their enemies. Have pity on Thy people and turn their sorrow into joy. In the disordered state of society, there is no one to whom we can have recourse, unless to Thee, O God! Cast Thine eyes upon Thy Church; she mourns and Thou alone can come to her assistance. Lord, give not over Thy servants to those who hate us, and let them not triumph over us. Remember us, O Lord, and deliver us from our afflictions, Thou who livest and reignest for ever and Ever. Amen
Source: Month of the Sacred Heart or practical meditations for each day of the month of June by the Abbé Berlioux. 1885
Posted at 01:00PM Sep 13, 2019 by VP in Prayers | Comments [0]
Thursday September 12, 2019
Father Thomas Price
The diocesan phase for the Cause for Beatification and Canonization of Father Price was opened on March 9, 2012.
Please join us in prayer for its success.

Heavenly Father, You so inspired Father Thomas Frederick Price with love for You and zeal for the Gospel that he dedicated his life to serve You and Your Church, first in North Carolina, his home state, and then in the foreign missions. Grant that by his example we may grow in holiness and into a deeper union with Our Lord Jesus Christ. Help us to be authentic witnesses of the Gospel and proclaim the Holy Name of Jesus throughout the Diocese of Raleigh and to all the people and in all the places we are sent to love and serve.

If it be according to Your Will, glorify Your servant, Father Thomas Frederick Price, by granting the favor I (we) now request through his prayerful intercession (mention your request here). I (we) make this prayer confidently through Jesus Christ, Our Lord. Amen.
Source: Cure d'Ars Prayer Group

Posted at 05:55PM Sep 12, 2019 by VP in Prayers | Comments [0]
Saturday September 07, 2019
Priests' First Saturday
"As recently as 1934 the General of the Salvatorians suggested to Pope Pius XI that one Saturday each month might become a day specially devoted to prayers for priests. Pius XI agreed wholeheartedly, declaring that he praised and blessed the suggestion, and since 1934, bishops of more than fifty European dioceses have recommended this practice. How does one take part in Priests' Saturday? It means offering the Saturday after the First Friday of the month wholly and entirely for the sanctification of priests throughout the world; offering Mass and Holy Communion together with all the prayers, actions, joys, sorrows of the day and offering it all to Christ through the hands of Mary. Priests' Saturday is intended to help all priests--the Pope, the bishops, missionaries, all who teach in seminaries and schools, the contemplative religious, the parish priests. For some people a weekday Mass will be impossible. Still they can make an offering of their whole day, and they could say this prayer at least once on Priests' Saturday:"

Source: Priests' Saturday
Posted at 12:00AM Sep 07, 2019 by VP in Prayers | Comments [0]